Three Couples
In every generation, the Lord raises up mighty men and women whom He has called to carry on His work. In 1988, God spoke to three men and their wives living in different parts of the world, calling them to reach the lost in nations where the people either must or choose to learn orally, where electricity is not consistently available and where there is little or no contact with the outside world. The Lord gave each of them a piece of His plan to reach the unreached around the world with the gospel of Jesus Christ through radio.
Shortly after giving his heart and life to the Lord in 1965, Harold Kent, a Tampa, Florida businessman received a vision from the Lord. He saw the world as a dark globe. It was a beautiful deep blue, and as he watched it, he saw a dot of light appear, then another dot, then another until the whole earth was filled with dots of light. He didn't know the meaning of the vision, but the picture stayed in his mind. It was many years later before he would understand the vision.
Visions Converge
In 1988, Harold and his wife, Jo Ann, were attending a ministry conference at which the speaker expressed a desire to broadcast radio programs on short wave to people who lived in parts of the world unreached with the gospel of Jesus Christ. The thought crossed his mind, "How do you know if anyone is listening?" He heard the Lord say, "Make fix-tuned radios and distribute them to people around the world who have no other way of hearing the Gospel."
Because Harold knew very little about radio, he was presented with a dilemma. How could he get the radio designed, produced and distributed around the world? One day a friend of Harold's, Dan Karvonen, was in Tampa on business and invited him to have lunch with him and a man from Israel, Ken Crowell, whom he had not previously met. Ken, an electronics engineer, was CEO of Galtronics Electronics in Tiberias, Israel. As Harold talked with Ken about the vision for fix-tuned radios, Ken's mouth literally fell open. He shared that he had also been given a vision about producing fix-tuned radios and had spent much time engineering such a radio but had not carried it further because he didn't know what to do next. The plans for the fix-tuned radio were in his desk drawer at home. They knew the Lord was working in bringing them together.
Ken had heard of a man in Canada, Allan McGuirl, who also had the same vision and was working with Gospel Recordings in Ontario. Allan was acquainted with many missionaries around the world and many missions organizations doing Christian radio broadcasting around the world. After Ken and his wife, Margie, met with Allan and his wife, Florrie, in Hamilton, Ontario, Canada, the three men arranged to meet at the annual National Religious Broadcasters convention in February 1989 where they agreed to work together on fulfilling this vision of fix-tuned radios proclaiming the gospel around the world. Ken would finish the engineering; Harold would begin funding the project, and Allan would distribute the radios around the world. These three men realized they were a threefold cord not easily broken, and on August 15, 1989, Galcom International was officially born.
BEARING FRUIT
Radio production began in Tiberias, Israel with the first 40,000 radios tuned to Voice of Hope broadcasting from Lebanon and sent into Lebanon, Jordan and Syria. Testimonies began to arrive and with that encouragement, production went into full swing. Later, around the time of the Persian Gulf war, production was moved to Hamilton, Ontario in Canada. To date, over a million fix-tuned radios have been distributed around the world allowing hearts to be touched by the gospel of Jesus Christ. Galcom International in Canada (GalcomCanada) continues to produce not only fix-tuned radios but also combination devices including both fix-tuned radio and audio bible capability. Both Galcom International, Inc. in Canada and Galcom International USA, Inc. (GalcomUSA) in the United States network with their respective donors and end users as well as take distribution teams around the world. Though separate legal entities in two different countries, the two organizations are the fruit of the three-fold cord formed in 1989 and continue to cooperate in advancing the Kingdom around the world through audio technology.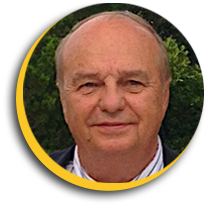 Gary Nelson
President | Chairman
After 29 years as a distinguished military pilot and combat veteran, God called Gary to lead Galcom International USA in 1991.  Since 2009, he has continued to serve as president, chairman of the board and as an effective and influential ministry ambassador.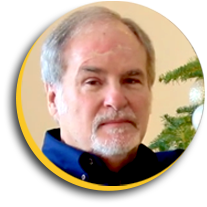 Tom Blackstone
Vice President | Executive Director
Prior to working with Galcom, Tom served in West Asia for 8 years where he and his wife, Stacy, ministered in the areas of disaster relief, business development, and indigenous church leadership. Tom has led or participated in over 40 short-term trips to Latin America, Eastern Europe and Asia and pastored an evangelical church in Virginia.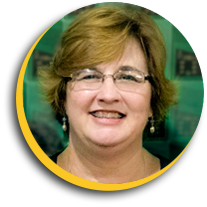 Stacy Blackstone
Secretary-Treasurer | Administrator
Stacy's heart was awakened to reach the unreached around the world after her first visit to Asia in the 1990's. After serving in West Asia alongside her husband, Tom, she found the skills acquired first as a paralegal and subsequently as a banker for 13 years prepared her well to serve Galcom as its Business Administrator and Secretary/Treasurer.
Jo Ann Kent (Emeritus)

Allan McGuirl

Lura Mineau

Bob Nelson

Gary Nelson (Chairman)

Mark Nelson

Susan Nelson

Chuck Pollak

Fritz Ruhe

Patty Walker
Tom Blackstone

Roelof Datema

Kurt Davis (Treasurer)

Jeremy Doorten (Vice Chairman)

Harald de Jonge

Rob Kapteyn (Chairman)

Anthony Ngai

Diane Roberts

Ken Vis
Gal
In Hebrew, it means "commit."
Com
A short form for "communication."
International
Another word for "worldwide"
The name "Galcom International" is an indication of our commitment to communicating the Gospel worldwide.
Want to help? Get started now.